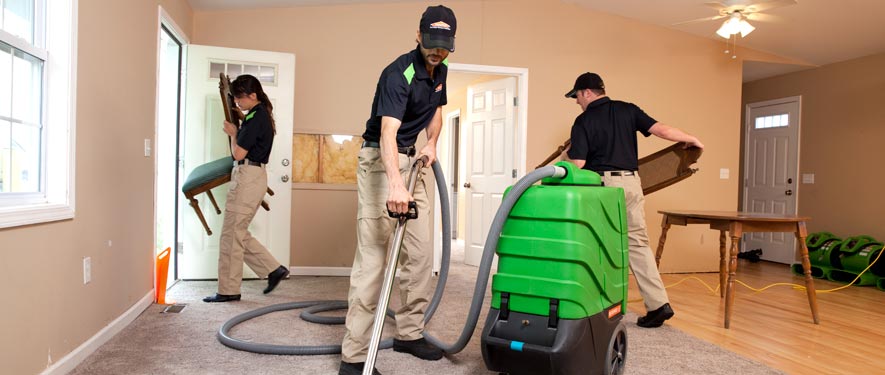 Residential Cleaning Services
Experienced SERVPRO Cleaning Technicians for Somerset Homes
Cleaning is one of the foundational elements of the successful restoration of Somerset homes and businesses after any loss incident. As vital as this process is, it is often undervalued in its role of making disasters, "Like it never even happened." Post-disaster cleanup goes far beyond debris removal and wiping surfaces, however. Our SERVPRO team can employ many techniques and practices after fire, water, or flood losses that affect area houses, including:
Carpet cleaning
Upholstery and fabric cleaning
Odor removal
Extraction
Muck-out
Premier Cleaning Services without a Loss Incident
Many Somerset homeowners might not realize that the same tools and technology that we use to restore houses after loss incidents get used to improve the look and feel of their home at any time. Our qualified technicians can work up a restoration plan with the property owner to determine the areas they prioritize and how to meet their expectations. There are multiple areas where our SERVPRO team can help improve the appearance of lived-in homes, including:
Removing stains
Cleaning soils from carpets
Neutralizing foul odors
Cleaning surfaces and walls
Content management
When Do You Need Professional Cleaning Services?
For many, the general upkeep and maintenance of their residence are sufficient for the most part. Professional cleaning can help to reach areas conventional tools cannot, like the base of carpet fibers or inside of materials with trapped odors. We can help you to overcome these conditions with premier products and equipment.
Need Cleaning Services?
Call Us Today – (908) 251-9097
Residential Cleaning Services include:
The SERVPRO carpet and upholstery cleaning service will not only get out the dirt you see, but will also remove the unwanted dust you don't. A professionally cleaned carpet and furniture may make all the difference in brightening up a room and freshening up your home.
We all have tasks around the house that don't make it to the top of our priority list. Properly maintaining your home's air ducts should not be one of them. Regular duct cleaning can increase your home's heating and cooling efficiency and improve the quality of the air you and your family breathe.
Your basic cleaning service is not going to have the expertise to effectively deodorize your home. Take advantage of SERVPRO's residential cleaning services to remove unwanted odors.
Our experts are ready to assist in the clean up of sewage and other biohazard materials and provide deep cleaning services for your home. Find out more about our franchise professionals.